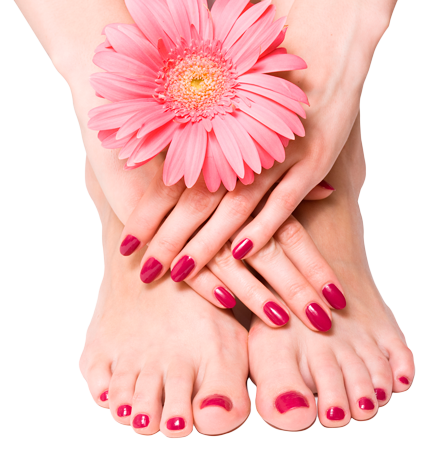 DELUXE MANICURE & PEDICURES.
KEEP YOUR NAILS STRONG & HEALTHY.
---
Regular manicures and pedicures are essential for the health of your nails.
Once every two weeks for a Manicure and once a month for a Pedicure will bring maximum results in softening your cuticles, your hands and your feet, and in keeping your nails healthy, growing faster and in good shape.
Following up a manicure or pedicure with a relaxing massage can assist in promoting healthier blood flow to your hands and feet encouraging healthier nail growth and softer skin. Besides the general well being of your hands and nails, a manicure and pedicure can be a great way to unwind and forget about the stresses of the day for a while.
| | |
| --- | --- |
| FILE, BUFF & POLISH | $40 |
| FILE, BUFF, CUTICLES & POLISH | $45 |
DELUXE MANICURE
$75
---
The ultimate hand treatment. File your nails to the perfect shape, hand exfoliation, cuticle removal and buff. Followed by a relaxing hands massage and polish application.
(60 mins)
PEDICURE / DELUXE PEDICURE
$85 / $109
---
The ultimate for tired feet. Have your feet relieved in a warm foot bath with marine salts and receive a luxurious foot rasp and scrub followed by a file, buff and cuticle work and finish with a relaxing foot massage and polish application. 
(60 mins)
HOW LONG DOES SHELLAC LAST ?
Most Shellac nail treatments will last up to 14 days. Most people find that the nail polish stays in place for a full month, but new nail growth may send them back to the salon for a touch-up.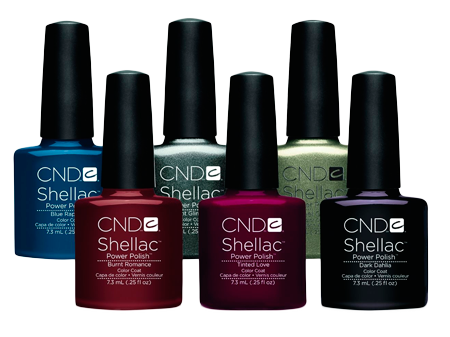 WHAT ARE SHELLAC NAILS?
Shellac Nails go on like polish and but lasts like gel. There are a total of four coats and each is cured under a uv lamp. The curing process is extremely simple. After each curing the Shellac is dry instantly. Once the final layer is cured the manicure is hard and ready to go.
| | |
| --- | --- |
| FILE, BUFF & APPLICATION | $57 |
| PEDICURE & SHELLAC | $115 |
| SOAK OFF | $37 |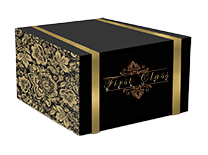 GIFT VOUCHERS AVAILABLE
---
Can't decide what to get that someone special ? Want to reward staff ? What better way to say it than with a First Class Beauty Gift Certificate. Available for all kinds of budgets, our gift certificates are a perfect gift or just to say thank you. Just like everything at First Class Beauty even the gift certificates are professionally presented on quality paper. So no more handing over poorly printed gift certificates.